These guys were soooo much fun! They actually planned a couple of hours in between the ceremony and reception for pictures, which of course we LOVED! (And they're going to LOVE just as much when they get their proofs!
Here are some of my favs…
I LOVE this picture of Minnie's dad with her in the background.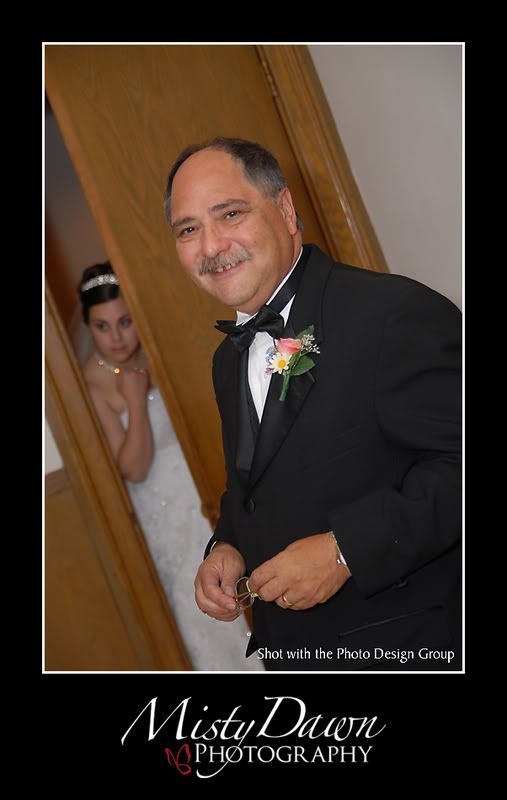 Adam's groomsmen keeping him from running away!
Cute little flowergirl!

Minnie was showing her off her bling to everyone! So I told her to show it to me
Adam is actually Jo's nephew….Minnie poses with her new Aunt Jo.